What a great weekend!  It was "take 2" for the Nordic Walking weekend on the North Shore.  Originally planned for April but postponed due to a snowstorm it was a beautiful weekend to be up north in Minnesota along Lake Superior.
It all started at the Duluth YMCA with a Taste of Nordic Walking Friday Morning
then we walked with the local Parkinson's Support Group before heading further north to Grand Marais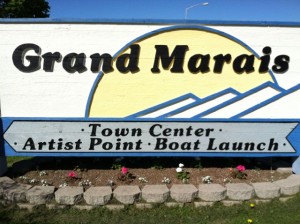 Saturday morning we walked alongside Lake Superior with a group of ladies from Stone Harbor Wilderness Supply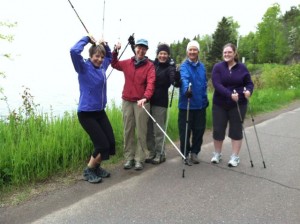 Home tonite and very happy about the weekend adventure.  If we make new Nordic Walkers one walker at a time it was a 20 walker weekend.  Watch out North Shore,  the Nordic Walking movement has begun!