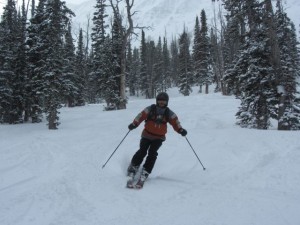 The snow was awesome today!  It had blown in and covered everyone's tracks from yesterday.  We skied our favorite tree runs at Moonlight Basin; Broken Heart, Single Jack, Shaft Way and Big Tree Cut Off.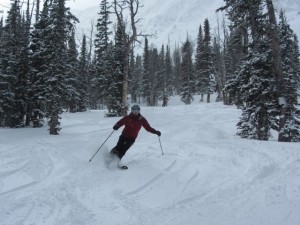 It's been so much fun to ski with my brother Bruce the past 9 days.  Tomorrow he heads back to California, I'll drive to Salt Lake City to meet up with the HOW trip, Dan will fly back to Minnesota for some business.  But we're not done yet. Next weekend we'll ski Jackson Hole with Michelle and Brian, then back to Big Sky for the last week.
It's been 2 weeks of winter.  Lots of snow, cold temps and wind.  I'm hoping for a few bluebird days in Salt Lake City!