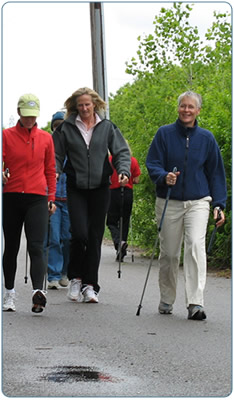 Ready to give it a try?
Come Walk with me!
I am an ANWA Certified Instructor (American Nordic Walking Association) and have completed the Instructor Training through LEKI. I've been leading Nordic Walking classes for two years, working with all ages and fitness levels.
I am available to teach Nordic Walking Classes to individuals, groups or even to do corporate demos for health and wellness. I'll bring the expertise and the demo poles to make it happen.
Email me or call me at 952.475.0891 for more information.